Break-Fix Requires No IT Contract
Tech-EZ Break-Fix Solutions is one of the trusted and extensive IT company that provides solutions to keep your company's network secured and run smoothly.
Not confident if a service contract is ideal for you? That's fine! We have the absolute answer for you! We offer Break-Fix Solutions — based on time and materials rate, or you can buy a block of hours – Whatever your necessities are!
When you need IT services for your business, there are a few different ways that you may consider getting what you require. You could employ full-time IT staff if you have a high need for IT support. Another choice is to utilize managed IT administrations, which can give you progressing support.
You can likewise consider break-fix services for your business, guaranteeing you have IT support whenever you need it. Break-fix administrations are the ideal alternative for fixing OEM IT failures, utilizing a local and independent workforce to get things fixed quickly.
Contact Tech-EZ Break-Fix Solutions at (210) 393-6735 today if you want to save some cash and prevent yourself from being tied to a service contract.
As a comprehensive IT service provider,  we likewise offer our extensive IT services like computer repair, managed IT services, and IT consultation. We also have Network cabling, Remote support, Service Calls, Virus removal, Network solutions, Custom computer builds, Operating system upgrades, and more. Whatever kind of IT support you need, Tech-EZ will be your best one-stop-IT-solutions partner to run your business system smoothly.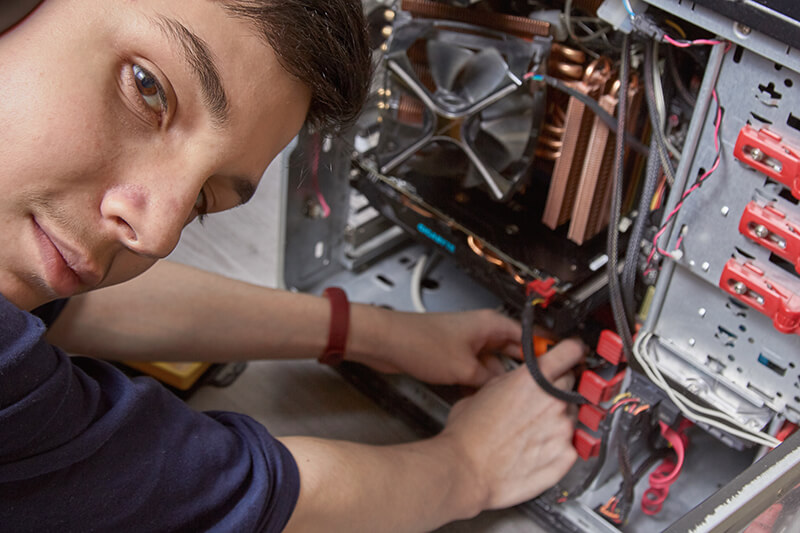 What is Break-Fix?
Break-fix or break/fix is a model for conveying IT support that centers around offering service when fixes and updates are required. In the case of something being broken, the service is accessible to repair it. If you have a short-term task to upgrade or improve something, you can enroll the services whenever you need them, and you won't need to pay for whatever isn't needed. You pay per administration, as opposed to paying a continuous sum for managed services. 
At Tech-EZ Break/Fix service, we'll provide the solution for IT services needs!
NEED HELP?
If you want to set aside cash with no contract entanglement, break-fix administrations could be the ideal solution for your business IT needs. Contact Tech-EZ at (210) 393-6735  today!
Why Choose Tech-EZ Break-Fix Solutions?
Break-fix administrations can be ideal for fixing OEM IT failures. It's a flexible arrangement that gets you the IT support that you need instantly, without paying a retainer or monthly expense. There are many choices to look over, with independent support workers and engineers accessible to address your business issues.
Utilizing break-fix administrations, you can get the IT support that you need on request. Break-fix maintenance experts can answer your questions quickly and have things fixed or upgraded at the earliest time possible. You can typically choose specific timeframes based on the period that serves you.
Our company's Break-Fix service is efficient in providing timely and cost-effective solutions for your computer problems to help your business get back on track on time, efficiently!
Break-fix vs. Managed IT Administrations
When you are searching for IT support, you should seriously think about the distinction between break-fix support and managed IT administrations.
While break-fix administrations are there to address any issues as they emerge, managed IT services offer progressing assistance. You probably won't require support from your managed IT specialist organization regularly, but you will still be paying for their administrations. If you don't utilize them, you won't get a refund for what you've just spent.
There's no commitment required with break-fix administrations, in comparison to IT managed administrations, which works on a contract premise. This IT support service is ideal for developing organizations and those that aren't ready to focus on a specific IT service provider. With managed IT services, you should be able to handle your responsibility. Nonetheless, you can concede to what services you'll be paying for ahead of time.